01/03/2011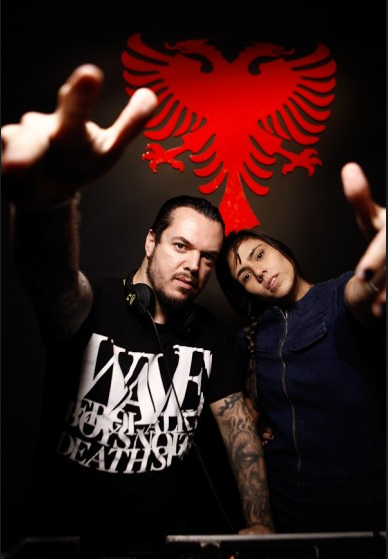 Como todo mundo já sabe, a trilha do nosso desfile na SPFW ficou por conta do Mixhell, projeto musical da dupla Iggor Cavalera e sua esposa, Laima Leyton.
Confira tudo que fez parte deste mix:
1. Hymn of the Republic Day of Brazil
2. Daft Punk "End of the Line"
3. Dirtbombs "Shari Vari"
4. Goose "Bend"
5. Simian Mobile Disco "10000 Horses can't be Wrong"
6. Nirvana "Smells Like Teen Spirit" (Divide and Kreate Remix)
7. Kraftwerk x Justice (Love is fighting Edit)
8. Nine Inch Nails "With Teeth"
9. Mogwai "San Pedro"
E se você perdeu o desfile e ficou curioso pra saber no que deu essa mistura, é só apertar o play!
Mixhell soundtrack for Cavalera winter 2011 by MIXHELLSOUNDCLOUD